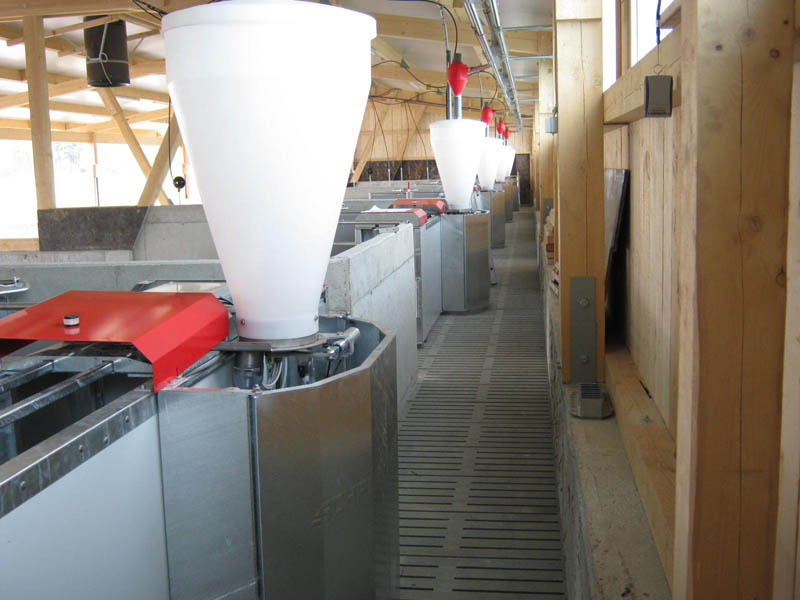 Compident Electronic Sow Feeding
Compi­dent 8
central selection for several feeders and large dynamic sow
new Technology for "smart farming"
extra durable
Compi­dent is feeding sows indi­vi­dually for more than 30 years. The feeder, with ist funtio­nal­lity and soft­ware, makes sow manage­ment easy.

Why Compi­dent® Elec­tronic Sow Feeding?

individual and stress-free keeping and feeding of pregant sows, cutting feed costs (up to 0,5 kg per sow per day)
Schauer offers a varity of products for stable and dynamic groups, also for training and management
Schauer is with Compident® Electronic Sow Feeding global market leader.