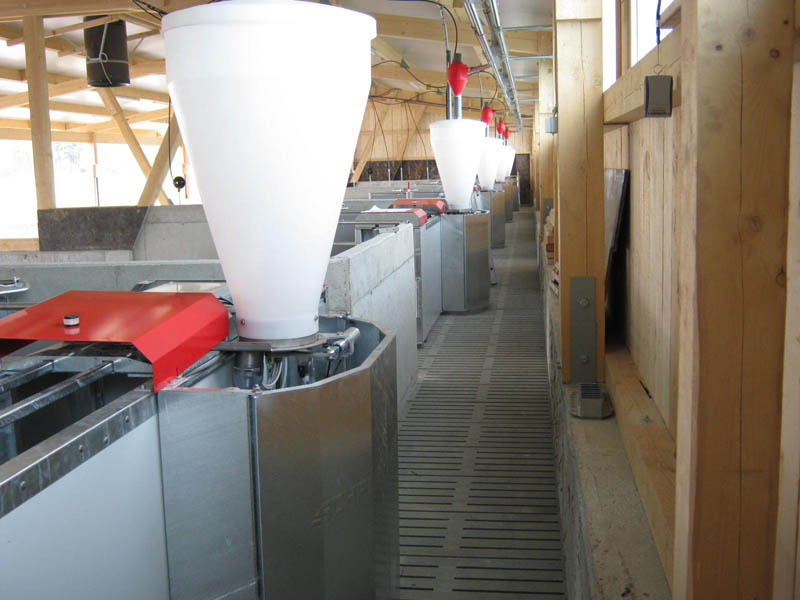 Compident Electronic Sow Feeding
Compi­dent 8
central selection for several feeders and large dynamic groups
new technology for "smart farming"
extra durable
For more than 30 years now, sows all over the world have been successfully and individually fed and housed with Compident® Electronic Sow Feeding. The particularly high functionality of the equipment and software supports pig farmers in a multitude of management tasks and decisions.

The convincing benefits of Compi­dent® Elec­tronic Sow Feeding:

Individual and stress-free housing and feeding of pregnant sows saves feed costs of up to 0.5 kg per sow every day
Schauer offers the widest range of products: for stable and dynamic sow groups, for training gilts and important additional functions for easy management.
Schauer is a worldwide market leader with Compident® Electronic Sow Feeding. 30 years of continuous development guarantee the highest quality and reliability of the systems and software and lay the foundation for successful piglet production.