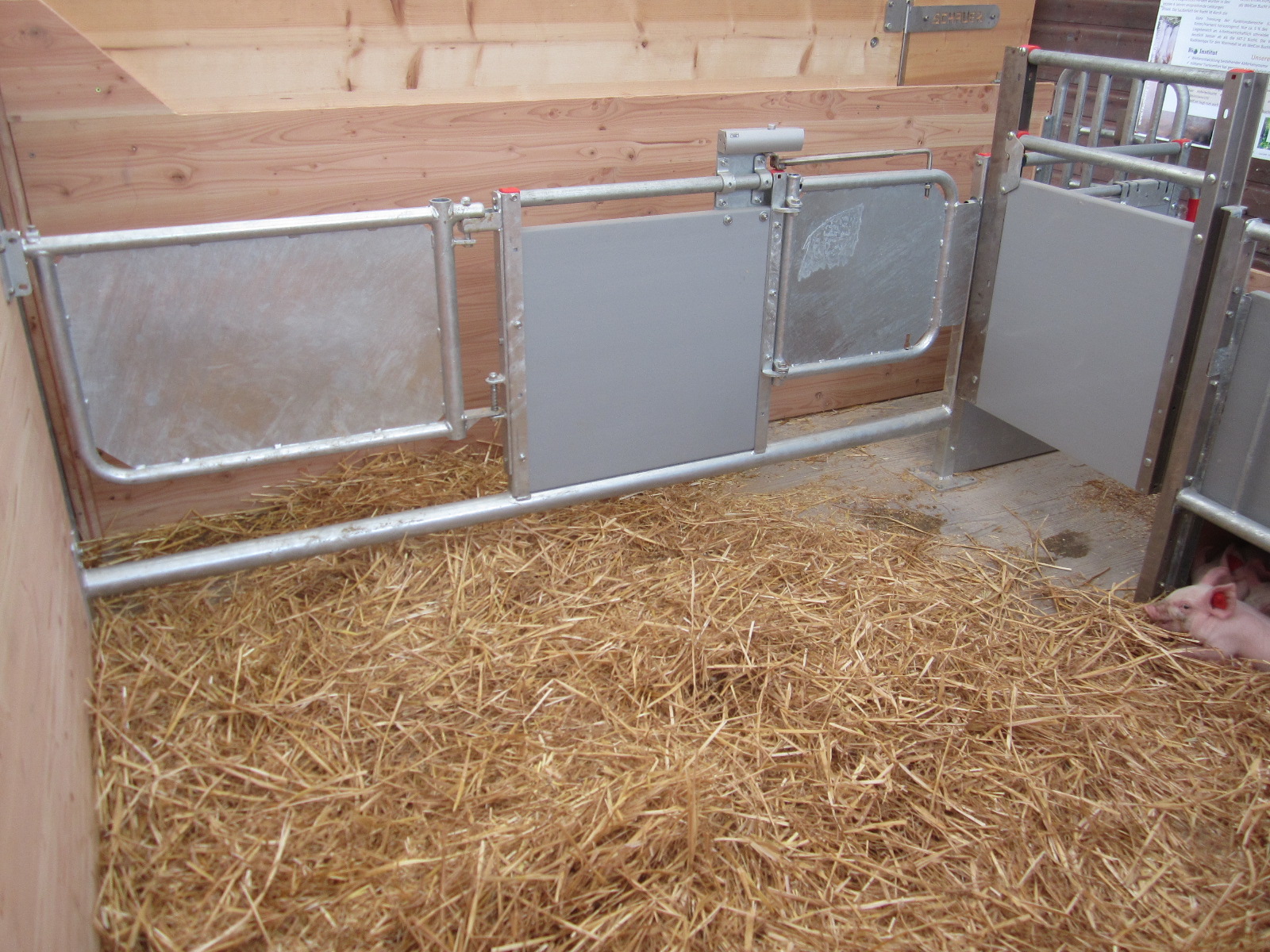 Organic Farro­wing - WelCon Bio
The new WelCon Bio farro­wing pen is patented and func­tional, thought through to the last detail and improved free farro­wing pen. WelCon Bio farro­wing pen reduces the number of piglets crushed to death and required work input for the pen clea­ning. It enables the people protec­tion during carrying out of the treat­ments of piglets due to the possi­bi­lity of the tempora­rily sow lock in the feeding area.

Despite low space requi­re­ments of only 7,5 m² in the inner area it has ideal func­tional areas for the nest buil­ding and farro­wing as well as feeding and lying. There is a field of activity for piglets and sow in the outdoor area, which is acces­sible through the exit door. Due to the optimal posi­tio­ning of the drin­king troughs animals drop dung and urine in the outdoor area. The swivel exit grid enables a quick fixing of an animal in the inner area and thus easy manure removal.
Images Welcon Bio farrowing